A unique sense of cool…

Experience serenity of village life…
Aabloli is a tiny hamlet in picturesque Kokan area. Located at 30 kilometers from Guhagar and 45 kilometers from Chiplun Railway station, the village provides you a unique sense of cool both of body and mind…Just around 500 meters from the main road, you find GARVA AGRO TOURISM in an expansive farm laden with Coconut and Betelnut trees.
Being different from other Agro Tourism locations is not the only thing which we boast. We have created a location to provide a scenic sanctuary for you and your family with a variety of birds, flora-fauna and a peace out of this world.
Every visitor here is beckoned by the nature at its best with a standing invitation for repeated visits, whenever one needs the cool and the peace.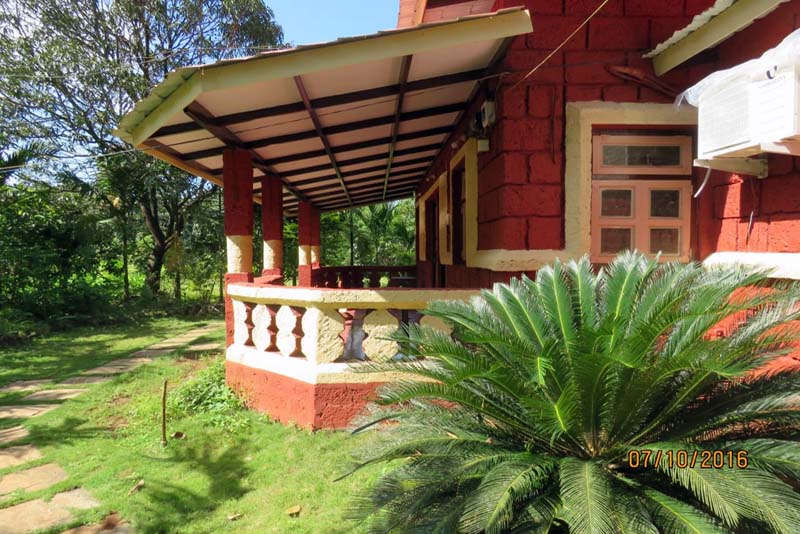 Extraordinary Kokani Cuisines...
Kokan Cuisine has already been exemplified across the world. You could relish special preparations from Kokan such as Modak, Rice bread, Fresh and pure Alphonso Mango Juice, Sweet Appe as well as a feast of Non vegetarian specialties such as Kombadi Wade, fresh fish from the sea, Crabs or Prawns as you wish. This is served with an equally authentic Kokan appetizer Solkadhi. As for the morning breakfast you could expect varieties such as Ghawan-chutney, Thalipeeth-Amboli Chutney or Onion-potato Poha.
Beautiful Nature Trail...
Every tourist with us is taken for a Jungle Safari during morning hours, where bird watching and photography skills could be improved. The proximity of nature is something almost forgotten at the cities today. You can inhale fresh and unpolluted air to the full brim and can experience needed kick through nature instead of liquor. Actually GARVA we have a liquor prohibition in place…
Start planning immediately as GARVA awaits you for
experiencing a unique cool of body and mind…